According to the British research organization's Juniper Research report, the global smart toy production value in 2017 was 4.97 billion US dollars, and it is estimated that it will reach $15.5 billion in 2022, which triples its growth and industry prospects are expected. Along with the advancement of the Internet of Things and smart technology, smart toys with networking and smart functions have become more popular. The main features include: INTERACTIVE, VIRTUAL, MULTI-PURPOSE, INTELLIGENT, ROBOTIC, etc.

The OID chipsets which are designed by IC design leader Sonix Technology not only meets the demand of the market, but also leads an innovation trend. If the IC chip is the "intelligence" of smart products, optical identification (OID) is the key to "smart perspective". OID technology combines an optical principle with special coding and printing technology to identify multiple sets of index codes. Coupled with consistent color of codes, low visual interference, high recognition rate, fast response and decoding speed, as well as a wide reading angle, ensures a low error rate. When you use a product with Sonix's OID technology outdoors, light interference does not occur while maintaining a high integrity response. Each OID-encoded dot pattern consists of a number of subtle and nearly invisible points that are organized according to specific rules and correspond to a specific set of values. Its miniaturized dot pattern not only has the features of confidentiality and low visual interference, but also hides under the color of most any printed matter. Optical Identification technology sets up the most innovative and convenient interface between printed materials and digital systems.

Sonix OID was first applied to electronic educational products. Using optical principles and special invisible codes, the traditional paper materials were instantly digitized into digital content. Children simply touched the pictures on the book with an "OID talking pen" that in turn triggers sounds, translate/repeat words/phrases for interactive reading, or enhanced educational experiences. Since its launch, it has received great compliments from millions of users over the world. Applications of OID chipsets are not only in education, but also in entertainment, home appliances, and robotics.

Sonix's OID technology is widely adopted into a variety of fields and it is perfectly integrated with STEAM education. The best example is "Smart Albert Learning Robot" which is developed by Sonix and its customer. It is a combination of "Robotic Technology, Mobile Devices and Digital Content Learning" with a sophisticated and friendly appearance design. The digital content includes three main themes: 3~9 years old life experience, English learning and programming, as well as companionship, experience interaction and fun. The innovative design is very popular with children.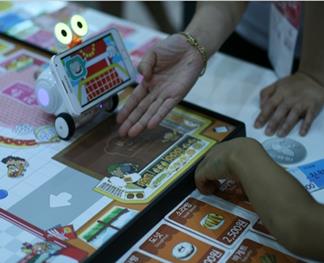 Source: https://youtu.be/oDJ32A0phII
Sonix is also in cooperation with Gigo, a leading company specializing in building blocks development for more than 40 years. Gigo used Sonix OID technology to successfully design and develop a logical programming robot named "Sammy" which allows preschool children to learn coding with a programming language. The concept of "Fun for Learning" is perfectly integrated into the game. Children don't need to connect to computers, mobile phones, etc. Embedded with OID chipset, the Sammy robot can follow the instruction of different stories, along with the construction of the building blocks to teach children practical coding and programming technique. That brings a lot of fun for kids to learn and practice. It's the best tool to inspire young children to learn the basics of programming.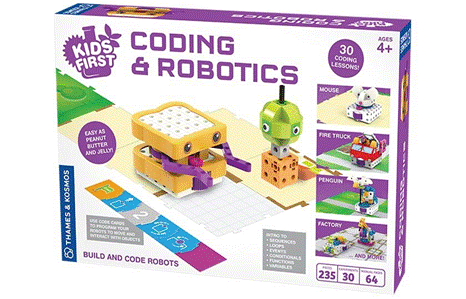 Source: https://www.youtube.com/watch?v=Cln_qflWXvs
In addition to the STEAM education market, Sonix's latest generation of OID technology has also developed the use of a smart handwriting pen. The principle of the smart pen is to print an invisible OID special dot code on ordinary paper. The high-speed camera module on the front end of the smart pen constantly captures the movement track of the pen tip. Data captured includes paper type, source, page number, position, handwriting, movement track, nib pressure, stroke order, usage time, and writing speed, and is then transmitted to receivers such as notebooks, mobile phones, and tablets through Bluetooth modules inside the pen. OID technology can be applied to the teaching field of an AI education platform. According to the collection of handwritten data, the status of the student's learning process is monitored and used to achieve goals of computer scoring, personalized guidance, personalized learning, and teaching plan improvement.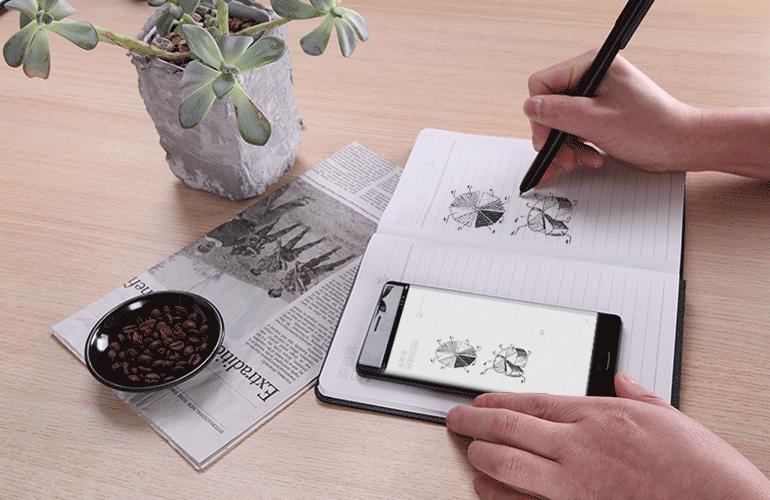 Source: https://cloud.tencent.com/developer/news/136411

Sonix Technology develops a full range of IC products using its own technology and insists on establishing its own IP technology and applying it to various products. Sonix provides customized design, flexible program development platforms, and industry standard SDK's integrating the most advanced functions which help reduce development and manufacturing costs while leading to a shortened time to market.



Looking forward to the future, Sonix Technology will continue to pursue new innovative technologies, develop and design more consumer niche products, and successfully introduce new products to the market.

About Sonix
Sonix Technology is one of the founding members of the "Taiwan STREAM Alliance". Sonix was established in 1996 and launched the first voice controller product at the beginning of the year. Today, Sonix has widely recognized a leading developer of innovative IC solutions for an even greater range of applications, including consumer ICs and multimedia ICs.
More information please visit http://www.sonix.com.tw/