There are three phases of Sonix supplier management system. The three phases are from new supplier survey and then qualified supplier to supplier disqualify.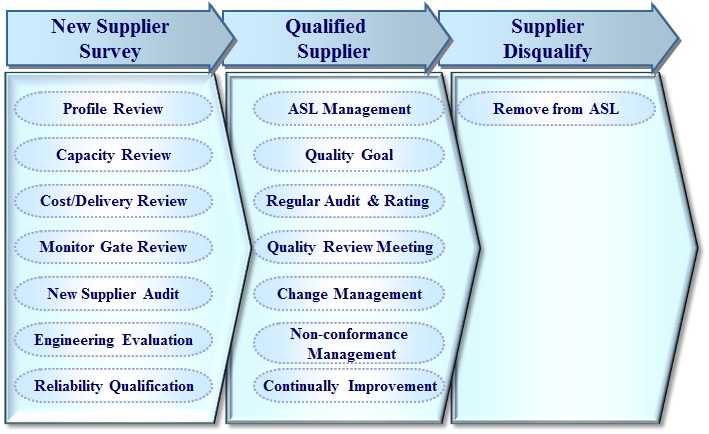 New supplier survey
New supplier should progress following review before mass production, in order to make sure that supplier can meet Sonix quality, cost, delivery, and environment requirement.

Profile Review
Capacity Review
Cost/Delivery Review
Monitor Gate Review
New Supplier Audit
Engineering Evaluation
Reliability Qualification
Qualified Supplier
After meeting Sonix's requirement and Sonix validation, the supplier will add into approval supplier list (ASL) for mass production. For the approved suppliers, Sonix will progress following management.

ASL Management
Quality Goal
Regular Audit & Rating
Quality Review Meeting
Change Management
Non-conformance Management
Continually Improvement
Supplier Disqualify
When the supplier can not meet Sonix's requirement, the supplier will remove from ASL after internal review.